Client:
Ruth Levene, artist - Arts Catalyst's 'Test Sites: Calder Valley, Summer 2019'
Created for artist Ruth Levene, a series of miniature scenes as part of her artwork 'Working Waters' at various scales. The models represent different elements and interactions within the Calder valley water systems and are designed to be moved around by visitors to encourage dialogue and understanding of the local ecology.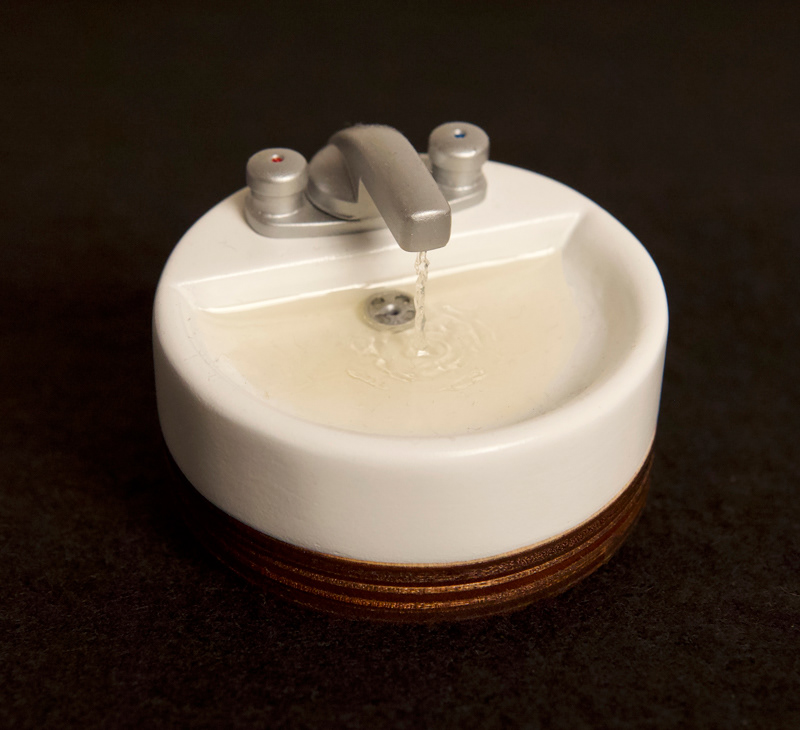 Working Waters is an artwork by Yorkshire-based artist Ruth Levene that takes the form of a 3D model representation of the Calder Catchment. Populated by a variety of moveable miniature scenes – from canal locks to flood defences, tourists on walking holidays to flooded shops – visitors are invited to direct the scenery around, to activate and exert control over the landscape itself and become a steward of the water systems. Building on research developed over the past two years Working Waters is part of the wider project, Test Sites: Calder, which brings to the fore the complexities of the valley, its material and immaterial infrastructures and its governance. Here, a cyclist, a reservoir and a group of protesters become part of a multi-layered micro-reality in which visitors are invited to re-imagine their own agency within the ecology of the valley. Working Waters is made in conjunction with model maker David Riley.
As part of the project, a series of workshops led by member of the Test Sites: Calder Valley co-inquiry team will explore the interdependent relationships within the water system.
More information can be found here: